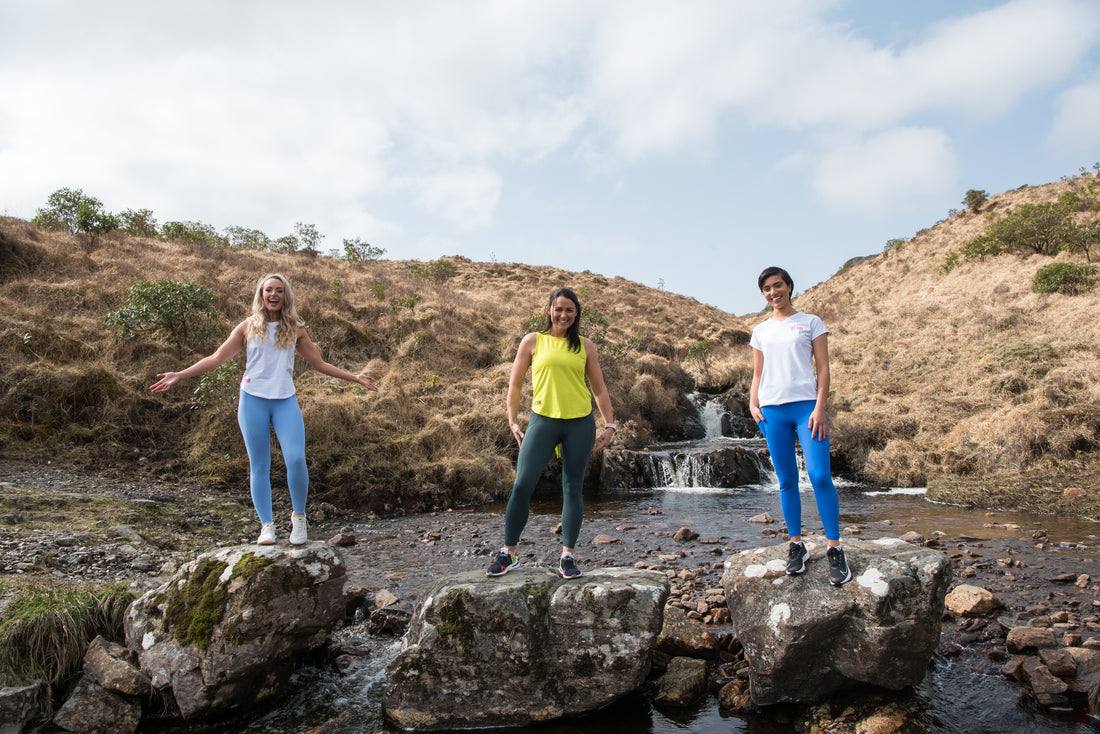 Our Fabulous FitPink Models
FitPink have real women who lead normal lives on a daily basis to model the look and feel of our garments.  All these women inspire us on a daily basis. All our models were customers who happened to love our product and wanted to join our tribe.  
Get to know them: 
Breda Canning
Breda is a Personal Trainer who exercises to FEEL good not to LOOK good. Sure, exercise can improve our physical health and our physique, but that's not what motivates her to stay active. She exercises regularly because it gives her an enormous sense of well-being. Having suffered with depression in the past, and still struggling with a great deal of anxiety today, exercise has always been a powerful medicine for all her mental health challenges.
Tara Henderson
Tara is from Donegal Town and is a mum to 3 BUSY boys.  She works as a Special Education Teacher and is lucky enough to say that she loves her job. She adores the outdoors, be it hiking, swimming in the sea or just going on her adventures with her boys. You may find her along the Wild Atlantic Way with her family most weekends. Tara loves keeping fit and lifting weights but says that its hard to beat a nice long walk and a catch up with friends.  
Marion Mulhern
Marion is new mum to a little boy, who specialises in Graphic Design.  She emulates all things creative as design is her passion.  She leads an active lifestyle and loves all things exercise -  especially long walks with her dog Mica! Marion decided to start building her own business over the 1st lockdown and needless to say it has went from strength to strength. 
Chloe Kennedy
Chloe has just finished her last year in college and plans to do her Masters in Primary School teaching in Liverpool in September 2021.  She is into her fitness with a particular interest in Yoga as helps her unwind.  Chloe was crowned Donegal Rose of Tralee in 2019 and she is currently longest serving Donegal Rose due to Covid.