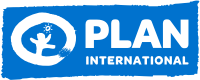 FitPink is Doing Business Responsibly
We believe in harnessing the power of business to improve the world. We believe we have a responsibility to conduct business in ways that demonstrate respect for people, our community, the environment and the wider world. We take that responsibility seriously.
Doing business responsibly just makes sense. We are not perfect, but we are working on improving all that we do.
Sustainable Packaging Starting with our packaging. Our branded tissue paper is completely acid free and is Forest Stewardship Council certified. Acid free paper is infused with water so it yields a neutral or basic pH. It's also sulfur free.
Our stickers and tissue are made with soy-based ink. Soy ink is made from soybeans. It is more environmentally friendly than traditional petroleum based ink, and it makes it easier to recycle paper.
We have sourced the best alternative to plastic mailer bags that we can find. Our mailer is 100% compostable and can be composted in just 6 months both at home and commercially. Pretty impressive when you think it takes between 10 and 1000 years for a plastic bag to decompose!
Charity Partner – Plan International Ireland.
We have joined forces with Plan International to raise funds for the Because I Am A Girl campaign. We contribute to help keep  girls in school in the poorest countries in the world across Africa and Asia.
Why Girls?
Because girls in developing countries are amongst the most disadvantaged people on the planet. 
It's astounding to think that there are 132 million girls not getting access to education simply because they are girls!
200 million girls have experienced some form of gender based violence. Thousands of girls drop out of school when they start menstruating.
Together with Plan International and your help we are trying to keep more girls in school by contributing a reusable sanitary pad for every purchase you make. This will enable girls to focus on their education instead of their period, and to go through their period with dignity and good hygiene.
Our commitment to the fight for girls' rights is for the long term. Thanks for being a part of it through your purchase.